It's All About The "Side Quests"
Big revelations have occurred in my life along this Trail, and it's changed my outlook on how this hike will continue.
For anyone just reading this post, my trail name is Furiosa – or Fury for short. It comes from the main character in Mad Max: Fury Road. I'm a lot like her, minus the bionic arm. Outside the trail, I'm a Photographer and Scientific/Museum Naturalist. My life is about studying and documenting the world around me. Oh, and fixing vehicles!
I came out here to figure out which road to take in life, and it's been going pretty well.
I haven't written much about my trip due to being just too busy hiking, making camp, resupplying, hanging with friends, etc. Yet, I've had time to reflect on my experience so far, and to bring my outlook of the Appalachian Trail forth to anyone following along.

I used to be a purist when it came to how I wanted hike this trail. Yet, here I am… completely the opposite of my pre-thruhike self!
To me, the trail isn't about the miles anymore. It's all about the "Side Quests" (credit to Barefoot for the title). Yes…. We've gamed a bit in the past! Can ya tell?!

When I was planning this hike, I was very firm on how it would play out:
I'm gonna hike over 2200 miles.
I'm gonna do it in 4-6 months.
I'll start at 8 miles a day, go towards 15, and then average 20-25 mile days.
I'll be in PA by June.
I won't sleep in hostels or hotels; maybe once a month.
DUDE, I was WRONG about everything! I was thinking about this Trail as a project that had due dates and a strict style that could not be flexible.
Before I left for Georgia, I was pumped about that way of life. Now? Ohhh heck no! That sounds awful to me.

Guess what, the trail doesn't work that way. You truly cannot plan a thruhike 100%. Tornados and quarter sized hail will force you to take shelter in hotels or hostels, or injuries make you yellow blaze to town to get a knee brace early, family events can delay a day or two of hiking, loneliness can take ahold and make you go off Trail for a week (or even permanently).
This adventure isn't about "Destination Katahdin" anymore. It isn't about the miles I grind out everyday to make it to some shelter by a specific time. I came out here to figure out a lot about myself, how I want to live my life, meeting new people, and especially ways to help my anxiety and depression remain at bay.

If you're not having fun on this trail because you've cornered yourself into a specific and unyielding way of hiking, then what's the point? Yes, trekking 2000+ miles is an impressive feat, but I want to come back from this trip with tons of stories and experiences that better my life and my soul.
What's important to me about this Trail are all the experiences I have, the people I meet, the friends I make, the memories I bring home, and the possibilities that could lead me to other amazing adventures in the future! I cannot repeat this enough. It's vital for my way of hiking.

How I hike this trail is the right way for ME. No one else. Finding other folks who hike the style I do is fantastic, and having similar outlooks sure has made this trek amazing!
This is so much more than just a 2000 mile trail. Being able to have in depth conversations over coffee at a local joint or kayaking off trail for a spiced up day is what this is all about. Connecting with fellow people who have passions in the same field, and learning about the area you're travelling through is what I'm out here for; I don't care about seeing every white blaze. Never did on day one, so no need to make my anxiety worse!

The best to me is the spontaneous, "Wanna go check this out?!", when we find a blue blaze, go rock climbing, walk through a town, or find a secret spot… or even a place 50 miles away! I love when we switch up the daily hiking style. It's a job out here to hike everyday, and for me personally, I need to break it up with other activities that I love.
They say to "hike your own hike", and I'm truly finding my groove in that phrase. I have an amazing trail family that I couldn't be happier to experience this hike with!
I'll get to Katahdin; don't you worry. But I'm gonna do it my way. I'm gonna make this my journey more than ever! The Side Quests are the real prize here: all the little treks alongside the trail are what count to me and tend to make the best stories.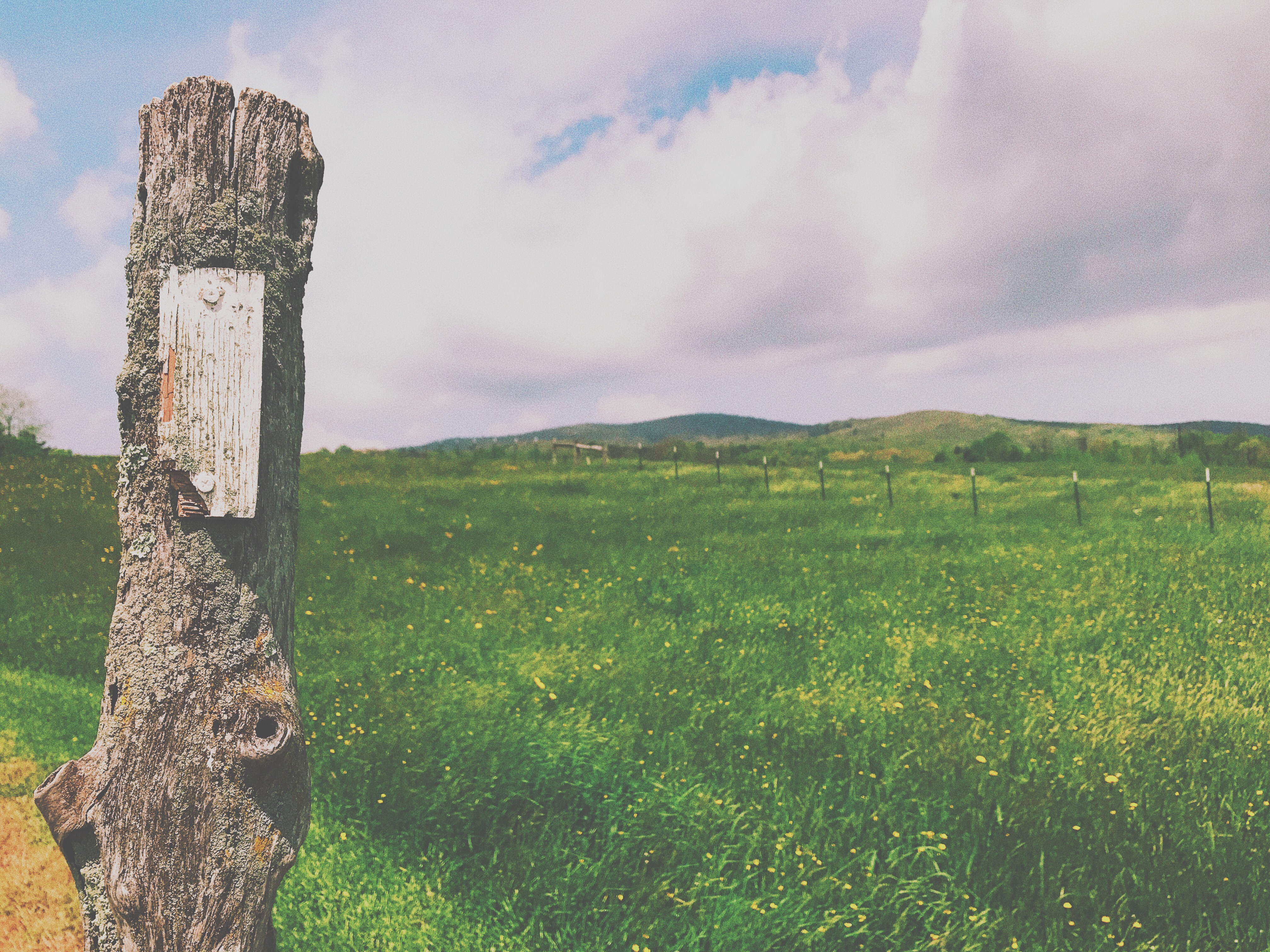 For everyone who has been following along, I'm gonna try and post more videos to share for you all! I'm also going to try and write more in detail about my trip, other than just photos. If you guys want me to do FB or Instagram Live more – where you can tune in and ask questions – please let me know. Also, everyone, one thing I'm trying to do is better my photography, so let me know what you think of my stuff when I post! It's just an iPhone but I'm using that as a way to push those boundaries.
The AT community is amazing. I'm just so happy and thankful to have the support of friends and family while I journey on!

REMEMBER: Smiles Not Miles!!
Be sure to subscribe to my posts with your email on my profile page to keep up with my ongoing prep for 2018 and flashbacks to this year's 2017 section hike! And make sure to follow me on the social media links listed below for tons of images!
Keep on keeping on, family.
•  Furiosa •
Affiliate Disclosure
This website contains affiliate links, which means The Trek may receive a percentage of any product or service you purchase using the links in the articles or advertisements. The buyer pays the same price as they would otherwise, and your purchase helps to support The Trek's ongoing goal to serve you quality backpacking advice and information. Thanks for your support!
To learn more, please visit the About This Site page.