Appalachian Trail Thru-Hiker Gear List
Although some will deviate from the below gear list in one way or another, this serves as an excellent template for thru-hikers, with some products we recommend below.
Shelters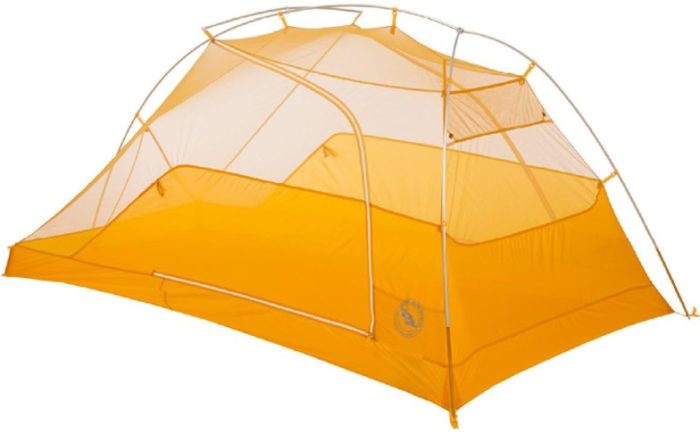 Hammock
Pack
Sleeping liner (Silk; optional)
Insole
Baselayer (Synthetic, Polyester, Capilene, Merino, Blend)
Midlayer
Insulating Layer
Rain / Wind Jacket
Rain pants
Umbrella
Socks
Hiking (Medium weight merino wool)
Camp (Heavy weight merino wool)
Underwear (2 pairs: 1 camp, 1 hiking)
Camp pants (Leggings; Wool, polyester, synthetic)
Hiking bottoms (1 pair synthetic)
Gloves
Hat (Light weight)
Camp shoe (Comfortable, lightweight. Crocs are a common choice)
Stuff sacks (5, Strong, waterproof)
Cup/bowl/mug/pot
Spoon
Water reservoir (2-3L; Playpus and CamelBak are common)
Water bottle (Light weight)
Gatorade Bottle
SmartWater Bottles
First aid kit 
Antiseptic Wipes (2)
Triple Antibiotic Cream (tiny tube)
Ibuprofun (not to be consumed in high doses)
Sewing Needle
Duct tape
Emergency Fire Starter (Cotton wool balls in Vaseline) (2)
Toiletries (Toothbrush, toothpaste, floss, Vaseline)
Sunscreen
Guide book
Water purification (Aquamira Chlorine Dioxide drops, Steripen)
Luxury/comfort items (Pillow, mascot, journal, instrument, electronics, etc)
Hiking Poles
Trowel
GPS
Misc.
What gear do you recommend?  Share your thoughts in the comments below.
featured image via Mellanie